$60.00
($60.00 Incl. tax)
Perhaps THE benchmark for a house Champagne, this is a full, rich, luscious bottle that shows immense toast, texture, succulent fruits, citrus, brioche, and faint hints of pristine oak. It offers immense value and pleasure.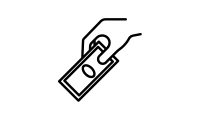 The Brut Réserve is a light, fine and harmonious champagne.
It is made up of a blend from three different years and sourced from the best sites in the Champagne region. 
Appearance: With reflections of straw yellow, this cuvée is recognisable by the finesse of its slowly rising bubbles and its persistent and plentiful mousse. Overall it portrays a luminous radiance of sparkling youthfulness.
Aroma: A distinct and precise intensity with an ethereal character, followed by a natural and radiant freshness. With the presence of a perfect primary example (floral and fresh fruits), highlighted by a volatility of very pure and lightly biscuit aromas.
Formulation
30% Pinot Noir from the Montagne de Reims and the Grande Vallée de la Marne
30% Chardonnay sourced from the best Crus in the Champagne region
40% Pinot Meunier from the Vallée de la Marne and the southern slopes of Epernay
Vinification in stainless steel tanks
50% to 60% reserve wines
Ageing on lees: 30 months
Available formats and recommended ageing potential
Half-Bottle: 1 to 2 years
Bottle : 2 to 4 years
Magnum and jeroboam : 4 to 8 years Mathusalem et nabuchodonosor : 4 to 8 years
Palate: A subtle pleasure with a delicate texture under the charm of white flesh fruit flavours (apples, crunchy pears). With a beautiful fluidity of a delicious lightness uniting gourmand flavours of springtime.
Tasting: The ideal partner for every occasion. It is perfect as an aperitif and can be enjoyed with a wide variety of dishes.
Serve at: 8/9°C