Add your review
Review 2020 Domaine Des Granges Puilly Vinzelles 750ml
2020 Domaine Des Granges Puilly Vinzelles 750ml
$24.00
($24.00 Incl. tax)
High-toned mineral notes play alongside citrus peel in the nose. The wine is powerful and concentrated with ultra-ripe yellow fruits and tropical nuances but never without a mineral-driven edge.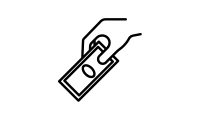 The secret to this wine's incredible value lies in the name – "Pouilly-Vinzelles". Sure, you recognize the "Pouilly", as in "Pouilly-Fuisse". But then, if you are like most, you lose attention on the "Vinzelles". "Vinnie who? What's got to do with my Pouilly-Fuisse?"

And you move on, leaving these glorious bottles to languish. But where there is consumer confusion and apathy, there is a spot for a deal!

Pouilly-Vinzelles actually shares a border with Pouilly-Fuisse. More than that, it shares the East facing scarp slope of Chaintre - you cannot tell where Fuisse ends and Vinzelles begins. Same soil, same exposure… same quality? I'd argue better quality than Fuisse at any given price point, because the producers of Vinzelles have to overcome brand apathy at the get-go.And they won't ever gain any real traction in the marketplace because Vinzelles only has 15 domaines in an area 1/20th the size of Fuisse.

Simply, this is $40 Pouilly-Fuisse with a different label. And a way different price!
This wine comes from a vineyard just 1.25 acres in size. The majority of this wine is fermented and aged in stainless steel (70%). The remainder is brought up in large foudre (20%) and barrel (10%). Only 1% of the wine sees new oak. The intent is to allow the fruit and terroir to shine!