Add your review
Review 2018 To Kalon Eliza's 750ml
2018 To Kalon Eliza's 750ml
$215.00
($215.00 Incl. tax)
Owner and winemaker Andy Erickson of Screaming Eagle Fame, this Cab on Cab blend from the famed To Kalon vineyard screams complexity, richness, and sophistication. This is the first vintage of what will soon be a remarkably famous icon!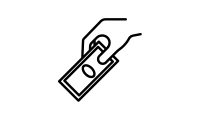 ANDY ERICKSON, WINEMAKER
Although he's originally from the Midwest, a summer in France convinced Andy Erickson that his calling was wine. Beginning his journey in Napa Valley and Sonoma, he soon moved to Mendoza in Argentina. Returning to Napa, he honed his craft, working under a number of renowned winemakers, including Paul Hobbs, John Kongsgaard, and Michel Rolland. After earning a master's degree in enology, Andy worked as a winemaker at Harlan Estate and Staglin Family Vineyards, eventually establishing a consulting firm with his wife, viticulturalist Annie Favia, where he made such highly coveted wines as Screaming Eagle. Andy and Annie have recently established their own winery, Leviathan.
Nearly 30 years ago, Andy got his first taste of To Kalon Vineyard, as a student working in lots belonging to UC Davis. He's been obsessed since.
THE WINE:
97 Points WS
95 Points JS
To Kalon Vineyard Company's "Eliza's" cuvée is a blend of Cabernet Franc and Cabernet Sauvignon, two varieties that best showcase the strength and spirit of this historic site at the foot of the Mayacamas Mountains. The wine is named after Eliza Yount, one of Napa's bestknown early pioneers, widow to the founder of nearby Yountville, and one-time owner of a quiet corner of To Kalon, on Walnut Lane, that is now home to our coveted planting of Cabernet Franc. This blend produces one of the most compelling examples of Napa Valley wine, with the Cabernet Franc bringing exotic spice notes and floral aromas, and the Cabernet Sauvignon providing weight, structure, and a deep, rich, black fruit character. The combination is rare and uniquely To Kalon—a wine that is effusive and exuberant now, but one that will age for decades to come.
VINTAGE

2019

ALCOHOL

15.0%

VINEYARD

To Kalon Vineyard

APPELLATION

Oakville, Napa Valley

VARIETAL

63% Cabernet Sauvignon, 37% Cabernet Franc

COOPERAGE

100% New French Oak

WINEMAKER

Andy Erickson

REGION

California
VINEYARD

H.W. Crabb came to California looking for gold but stayed to become one of the pioneers of Napa Valley winemaking. He named his estate To Kalon Vineyard, Greek for Highest Beauty, because of the lush bounty it provided. Soon, his wines became renowned around the world. And over the last 150 years, the vineyard's consistent fine quality has made it one of the most coveted in the world.

Sited between the sheltering Vaca and Mayacamas mountain ranges deep in the valley, the vineyard has well-drained, gravelly soil that allows the vines to root deeply to find precious moisture and nutrients. The broad diurnal temperature shifts and reliable sun, wind, and fog provide the ideal blend of growth and rest for complex flavor development.