Add your review
Review 2018 Kapcsandy Estate Cuvee 750ml
2018 Kapcsandy Estate Cuvee 750ml
$140.00
($140.00 Incl. tax)
JD 95
The 2018 Cabernet Sauvignon Estate Cuvée, which includes a splash of Merlot (3%), shines for its beautiful elegance and purity, with lots of blue fruits, violets, orange blossom, and lead pencil aromas and flavors. Tasting like a mini Grand Vin, i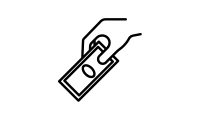 When it comes to fantastic quality Napa Cabernet Sauvignon, Kapcsandy is a trusted source. From the heart of Napa Valley, Yountville, where the exquisite climate blends with the beautiful terroir to create stellar world-class juice.
  In 1998, a visit by Lou and his wife, Bobbie, to one of Bordeaux's centuries-old estates, Leoville-Las Cases, planted a seed of desire: to create a wine-based business in partnership with their son, Louis, Jr., and to retire in California's Napa Valley. The family began touring properties for sale, and it wasn't long before they discovered a 20-acre parcel in Yountville. After the purchase in 2000, the family embarked on their vision and underwent a complete replant of their vineyard site to 15 specific blocks, primarily Cabernet Sauvignon, Merlot, Cabernet Franc, and Petit Verdot. Within three days of harvest 2005, construction on a state-of-the-art winery was complete. Finally, the family began to implement its longtime vision: To consistently produce wines of "First Growth" quality to rival any region or winery in the world. 
This wine is giving everything expected from such a great producer. A nose of ripe black fruit, blackberry pie, crushed currants, and a slight hint of baking cocoa is solidly cemented with rich tannins. The mouth feel is structured but not too grippy, leading into a long finish of red fruit and hints of cedar.