Add your review
Review 2018 Bergstrom Pinot Noir Silice Vineyard Chehalem Mountains Oregon 750ml
2018 Bergstrom Pinot Noir Silice Vineyard Chehalem Mountains Oregon 750ml
$100.00
($100.00 Incl. tax)
A top bottling from an iconic producer. Sundrenched, this vineyard produces wines influenced by sunlight laden sandy soils over deep sandstone, highlighting both fruit and power. A can't-miss Oregon Pinot!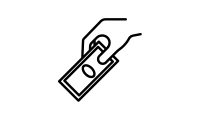 Silice: A Bergström Wines Estate
Planted 2001     *     Chehalem Mountains AVA     *     Elevation: 400ft
The French word for "Silica," the shiny quartz in sand, Silice has the deepest sandy soils of any of our estate vineyards. This 20-acre vineyard sprawls over four different rolling sandy hillsides in the Chehalem Mountains AVA and most probably is a 60 million-year-old sand dune or beach. Silice sees all-day, unrelenting sun exposure, and strong winds that give the Pinot Noirs spicy powerful notes of gingerbread, cola and sassafras, with a mild savory and pretty floral lift while Silice Chardonnay is textural, bright, and delicate with a citrusy floral bouquet. 
Josh Bergström's Notes

Red cherry in color, this wine is reminiscent of the 2008 Silice. This is a lovely vintage for this perennial spicy, floral, and sweet Pinot Noir. It has an aromatic bouquet boasting of sea breeze salinity, Christmas baking, and potpourri spices of clove, cinnamon, ginger, anise, and pepper. There are floral and herbal notes of roses and wildflowers, as well as a sweet mushroom meatiness and some stem spiciness. The Silice Pinot Noir is always youthfully structured, but the 2018 is suave, seamless, and glides over the palate in a swath of ripe, sweet, and dark fruit expressions. The fine tannins at the finish promise a wonderful future for this wine over the next 5-8 years. Drink Now - 2028. Alcohol: 13.5%