Add your review
Review 2013 Del Dotto David Cabernet 750ml
2013 Del Dotto David Cabernet 750ml
$375.00
($375.00 Incl. tax)
Darker, bluer more primordial fruits are present in this wine that has a dense ruby/purple color, a sweet kiss of oak, licorice and incense. It is medium to full-bodied, ripe and attractive.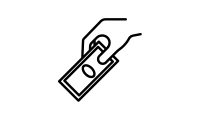 Blend: 80% Cabernet Sauvignon, 15% Merlot and 5% Cabernet Franc.
Aging: This wine spends between 16 and 24 months in barrel.