Add your review
Review 2008 Nicolas Feuillatte Palmes d'Or Brut Champagne 750ml
2008 Nicolas Feuillatte Palmes d'Or Brut Champagne 750ml
$145.00
($145.00 Incl. tax)
Incredible bubbles from a smoke show of a vintage, this 2008 Palmes d'Or Champagne is jam packed with citrusy goodness while delivering an exceptional mousse - and the bottle age brings out loads of complexity and added concentration!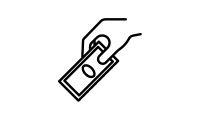 Winemaker Notes
This prestige Champagne is composed of upfront, permeating flavors of redcurrant and citrus fruits. A second wave of Pinot Noir offers freshness and a streak of minerality are underpinned by a distinctive chalk signature and acutely delicate smoky finish. This harmonious combination is accentuated with the tropical-style Chardonnays from Montgueux.
Golden and translucent with striking amber tones. Wonderfully rich, the bubbles form a lovely stream of effervescence resembling fine pearls. Aromas of fresh white fruits, dried almonds and apricots, and a slight hint of spice. This linear, well-balanced vintage is built for the future. On the palate, the 2008 Palmes d'Or Brut offers notes of red fruit and citrus. The Chardonnay from Montgueux dominating the blend express tropical, fleshy characteristics. This Champagne lingers delivering notes of dried flowers and the gentle touch of gossamer bubbles, while elegantly structured and linear on the finish.
Critical Acclaim
Supremely attractive nose of lemon, lime, dry stone fruits, Christmas cake, nutmeg, vanilla and almond. Delicate texture on the palate with a very long finish.