Add your review
Review 2016 Groth Cabernet Sauvignon Oakville 750ml
2016 Groth Cabernet Sauvignon Oakville 750ml
$60.00
($60.00 Incl. tax)
This Cabernet opens with earthy aromas of tar, sage and cedar. It expands on the palate to show an elegant structure of finessed, supple tannins alongside layers of clove and cinnamon atop ripe red and black berries.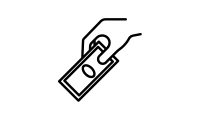 Groth Vineyards & Winery is a family-owned company with deep roots in the Oakville AVA, 
home to Napa Valley's largest concentration of top Cabernet Sauvignon producers. 
Dennis and Judy Groth made a life-changing investment in 1981 when they bought a vineyard on Oakville Cross Road, in the heart of Napa Valley, with hopes it would produce wines as special as their favorites from the region. It didn't take long for their intuition to be proven right. Robert Parker of the Wine Advocate gave the Groth 1985 Reserve Cabernet Sauvignon the distinction of being California's first 100-point wine.
Today, with Dennis and Judy's daughter, Suzanne Groth, as President & CEO, Groth sustainably farms 165 acres of estate vineyards with the dual goals of producing the highest-quality, most elegant wines we can while caring for our estate for future generations. The winery produces critically acclaimed Cabernet Sauvignon, Sauvignon Blanc and Chardonnay. The 2016 Reserve Cabernet was ranked No. 4 on Wine Spectator's Top 100 Wines of 2019 list.