Add your review
Review 2018 Darioush Darius ii Cabernet Napa Valley 750ml
2018 Darioush Darius ii Cabernet Napa Valley 750ml
$325.00
($325.00 Incl. tax)
Chalky tannins surround cedar and dried herb notes in this robust, concentrated and grippy wine. Weighty earthiness leads to flavors of tobacco, sage and black pepper, overshadowing the dense, black fruit.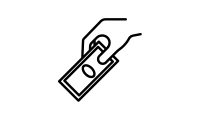 ABOUT THE VINTAGE:

Fortitude and resilience best describe the 2018 vintage of Darius II. Following the
devastating 2017 wildfires, we decided to forgo bottling our estate's crown jewel for
the first time ever. Perhaps it is Mother Nature's need for redemption that the 2018
growing season was idyllic, a textbook season, for producing exceptional Cabernet
Sauvignon. Abundant winter rains naturally invigorated the vines, and budbreak
occurred during pristine spring weather, resulting in a generous and beautifully
even crop from the start. Mild temperatures and a lack of climactic drama well into
autumn enabled the slow, complete, and even maturities necessary to cultivate
wines with great composure, grace, and complexity. With dozens of beautiful
vineyard and barrel lots to choose from, the challenge was deciding which to
exclude from the final blend. Ultimately, a small contribution of Sage Vineyard
Cabernet Franc was selected to complement the gorgeous expression of Cabernet
Sauvignon from our winery estate's Apadana Block.