Add your review
Review 2017 00 Wines VGW Chardonnay
2017 00 Wines VGW Chardonnay
$70.00
($70.00 Incl. tax)
An exceptionally pure, balanced, Burgundian blockbuster from ... Oregon? This is a ringer for top end burgundy 3 to 4 times its price, with citrus, peaches, and wet stones playing the leading role over the oak which only lends textural support here.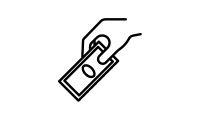 97 Points JS - This offers ripe-pineapple and lime-juice aromas, as well as white peaches and wet stones, in a very expressive mode. The palate has a very smooth core of mellow, cashew nuts and white peaches with some very assertive and dense, fleshy-peach and praline notes to close.
95 Points Vinous - Pale yellow-gold. Highly expressive, mineral-tinged aromas of fresh melon, pear, tangerine and succulent flowers, along with saffron, vanilla and floral nuances that build in the glass. Shows impressive depth as well as liveliness on the palate, offering mineral-accented Meyer lemon, nectarine, Anjou pear and honeydew flavors that pick up a spicy accent on the back half. Emphatically repeats the pear and spice notes on the impressively long, subtly sweet finish, which delivers powerful thrust and a touch of smoky lees.