Add your review
Review 2015 Les Forts de Latour 750ml
2015 Les Forts de Latour 750ml
$334.00
($334.00 Incl. tax)
Aromas of blackcurrants, sweet tobacco, fresh herbs, licorice and cigar box follow through to a full body with tannins that are totally integrated and ultra, ultra fine, framing the wine and highlighting the subtle, pretty fruit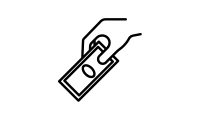 WW90 Straight-forward and quite focused, the lively 2015 Louis Michel & Fils Chablis exemplifies what this beautiful Chardonnay region is all about—fresh fruit purity.
This is a tight, sour Les Forts with stunning tension between the Cabernet Sauvignon and the Merlot, augmented by a
dusting of spice coming from the Cabernet Franc and the Petit Verdot. The tannins are very focussed and sharp and this
leads me to believe that this will be a particularly long-lived Les Forts but, like its Pauillac third wine sibling, it is more red
than black. The oak is again exotic and perfumed and the length is considerable, but it is more related to its diminutive
sibling rather than its noble father.