Add your review
Review 2013 Del Dotto Vineyard 887 Darnajou French Oak Connoissurs Series South 750ml
2013 Del Dotto Vineyard 887 Darnajou French Oak Connoissurs Series South 750ml
$369.00
($369.00 Incl. tax)
RP98 Very creamy, rich blackberry and blueberry liqueur, licorice, incense, camphor and graphite are all present in this stunner. This is a magnificent Cabernet Sauvignon! Will age effortlessly.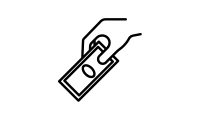 Varietal: 100% Cabernet Sauvignon Cuvée
Kudos to the winery. One of the bright, shining stars of Napa is David Del Dotto's winery. His faux-Italian villa gets mixed reactions from the locals, but there's no question that the wines are of impeccably high quality, and certainly world-class in every sense.