Add your review
Review 2012 Ridge Monte Bello Cab Blend 750ml
2012 Ridge Monte Bello Cab Blend 750ml
$375.00
($375.00 Incl. tax)
Saturated ruby. Ripe cassis, blackberry, violets, licorice, wet stone, oak spice. Strong blackberry fruit on entry; superb full body; structured, velvety tannins; toasty oak; crushed-limestone minerals; long, intense finish.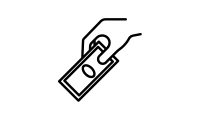 Harvest Dates: 21 September – 16 October
Grapes: Average Brix 25.1
Fermentation: Grapes destemmed, 100% whole berries. Automated berry sorting followed by hand sorting. Fermented on the native yeasts. Pressed at seven days. Natural malolactic (15% in tank, 85% in barrel).
Barrels: 98.5% new air-dried american oak; 1.5% new french oak
Aging: Sixteen months in barrel.
Ingredients: Hand harvested, sustainably grown estate grapes; indigenous yeasts; naturally occurring malolactic bacteria; 2.4% water addition; calcium carbonate; oak from barrel aging; minimum effective SO2.
81.3 tons from 60.6 acres, Nineteen of twenty-four Monte Bello parcels selected. Sustainably farmed, hand harvested, estate-grown grapes; destemmed and sorted; fermented on the native yeasts; full malolactic on the naturally occurring bacteria; 9.8 g/L calcium carbonate to moderate the unusually high natural acidity in four of the nineteen parcels; 2.4% water addition to twelve of nineteen lots during fermentation; oak from barrel aging; minimum effective sulfur 25 ppm at crush, 115 ppm during aging; pad filtered at bottling. In keeping with our philosophy of minimal intervention, this is the sum of our actions.
Vintage Notes: A dry winter ended abruptly in February, as we raced to finish pruning before new growth emerged. That early start to the growing season, and late September heat, threatened to over-ripen the fruit. With help from our Sonoma crew, we harvested in a record sixteen days. Despite limiting pump-overs and pressing early, tannins were quick to extract, producing one of our most structured vintages. In tastings, 19 of 24 parcels were selected for this exceptional wine. Balanced and appealing now, it will come into its own with twenty years of age, and show well at fifty.