Add your review
Review 2008 Sandrone Cannubi Boschis Barolo 1.5L
2008 Sandrone Cannubi Boschis Barolo 1.5L
$380.00
($380.00 Incl. tax)
JD98 Sweet crème de cassis, raspberry, smoked meats, and flowers all soar from the glass and are followed by a powerful, yet polished wine that carries loads of perfectly ripe, sweet fruit, good acidity, gorgeous depth, and a blockbuster finish. A beauty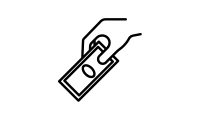 Vintage Notes:
The adjective that best describes 2008 is "classic." From a ­climactic point of view, this vintage takes us back to the 1970s, with a rainy spring, followed by a gradual stabilization of the climactic conditions over the summer that allowed us to achieve an excellent maturation and a unique balance of acid and tannin. This vintage rewarded those whose vines are in the best zones and those who invested in the work necessary to bring the fruit to full maturity during a cool, slow yet variable vegetative cycle.

Harvested 7th October

The vineyard gave very pleasant surprises whose results only become more concrete with the passage of time.