Add your review
Review 2006 Dom Perignon 750ml
2006 Dom Perignon 750ml
$270.00
($270.00 Incl. tax)
97JS
This is very lively and vibrant with a dense and rich center palate. Lots of complexity and balance with pastry, sliced lemon and light dried mango.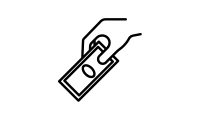 97 points James Suckling
 This is very lively and vibrant with a dense and rich center palate. Lots of complexity and balance with pastry, sliced lemon and light dried mango. Full yet racy and intense. A beautiful center palate. Linear. Shows potential for aging but so good right now. 
 (12/2016)
96 points Jeb Dunnuck
 A wine that surpasses the 2000, the 2006 Dom Perignon offers beautiful stone fruits, toasted hazelnuts, citrus blossom, and brioche. It shows the richer side of the 2006 vintage with plenty of richness, yet it has bright acidity, a tight, reserved style, and a great finish, it just needs time. 96+ 
 (2/2018)
96 points Robert Parker's Wine Advocate
 The 2006 Dom Pérignon comes from a very rich vintage with an early ripeness that brought a lot of aromatic maturity. The white-golden prestige cuvée contains a bit more Chardonnay than Pinot Noir and opens with a deep and seductive, pretty accessible nose with intense yet fresh fruit aromas of pineapples, with peaches and tangerines. Lively and elegant on the palate, this is a full-bodied, unusually aromatic and fruity DP with a long and tension-filled expression. (SR) 
 (6/2016)
96 points Vinous
 Powerful, dense and tightly wound, the 2006 Dom Pérignon is fabulous today. To be sure, the 2006 is a broad, virile Champagne, but I find it compelling because of its phenolic depth and overall intensity. Chef de Caves Richard Geoffroy adds that August was quite cold and wet, and that ripening only happened at the very end of the growing season. Although numbers alone can never explain a wine, I find it interesting that the 2006 has more phenolics than the 2003. Readers will have to be patient, as the 2006 is easily the most reticent Dom Pérignon in the years spanning 2002 and 2009. I am confident the 2006 will have its day, but in its youth, it is not especially charming or easy to drink. (AG) 
 (7/2018)
95 points Decanter
 In his masterclass, chef de cave Richard Geoffroy explained that 2006 was another low acid vintage like '03 and '09, which meant it was quite a challenge to provide the usual DP precision and focus. Yet he clearly delivered, partly because he and his team worked especially hard on the yeast maturation and the way in which the wine developed 'sur lattes' (stored on their sides in the cellar). 'It took a long time to develop – eight years, in fact. But it has certainly got there now.' And at 12 years of age, this is really starting to hit its stride, with lovely citrus, apple and nectarine fruit inflected with savory hazelnut, toast and brioche. It has super tension, texture and depth with wonderful length - and a long life ahead. (JS) 
 (11/2018)
95 points Wine Spectator
 A graceful, minerally version, featuring rich notes of smoke, mandarin orange peel and chalk that lead to subtle accents of crème de cassis, toasted almond, espresso and star anise on the fine, creamy mousse. Seamlessly knit, with citrusy acidity leaving a mouthwatering impression on the finish. *Collectibles* (AN) 
 (3/2016)
94 points John Gilman
 The 2006 version of Dom Pérignon is another wine that probably owes its existence to the very real success that Richard Geoffroy realized with the 2003 vintage and the willingness to more fully explore each vintage as a possible release of this bottling. 2006 is not a great vintage in Champagne, but the '06 Dom Pérignon has turned out beautifully, offering up an almost exotic nose of peach, mirabelle, chalky soil tones, a touch of menthol, saline mineral elements and again, a topnote of dried flowers. On the palate the wine is full-bodied and already wide open in personality, with a good core, a lovely synthesis of fruit and minerality, sound acids and impressive length and grip on the frothy and complex finish. Not a classic DP in the traditional sense, but a very, very worthy DP that beautifully captures the potential of 2006 with precise selection and a great blending palate. It will not prove to be a particularly long-lived vintage of this wine, but it is drinking beautifully already and will provide plenty of pleasure during its plateau of maturity. 
 (5/2018)